Cory Allen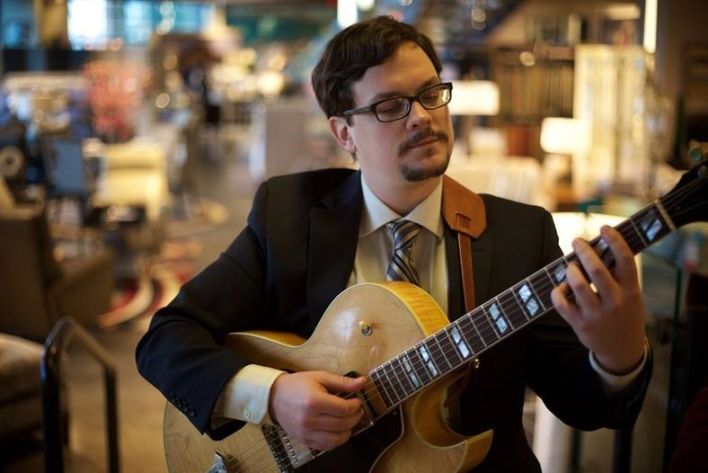 Cory Allen
Cory Allen is a Detroit-based guitarist, educator, and composer. Active in the metro Detroit jazz scene, Cory performs with his own trio as well as with the Sean Dobbins Organ Quartet and as a freelance guitarist.
Cory's musical voice was developed through study at Central Michigan University (B.S. in Music) and Michigan State University (M.Music in Jazz Studies), where he fostered his love for swing, bebop, and blues and studied the classic jazz guitarists Charlie Christian, Wes Montgomery, and Jim Hall.
Not only active in the jazz scene, but Cory is also a band member of the Motown Eagles, Detroit's Tribute to the Eagles and regularly performs at weddings, parties, and corporate events.
For more information on Cory: